all-in-one solution for your food business.
Grow sales and reduce tech complexity with the end-to-end Order Management System cooked up by restaurant operators..
POWERED BY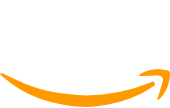 online ordering
Stop paying third-party commission fees and keep 100% of your profits.
self ordering kiosk
Upgrade on-site ordering with a sleek self-ordering system that keeps lines short.
FastFood manager
Get the real-time order-receiving app that lets you streamline incoming orders.
FastFood kds
FastFood KDS is a kitchen display and service system designed for foodservice industry.